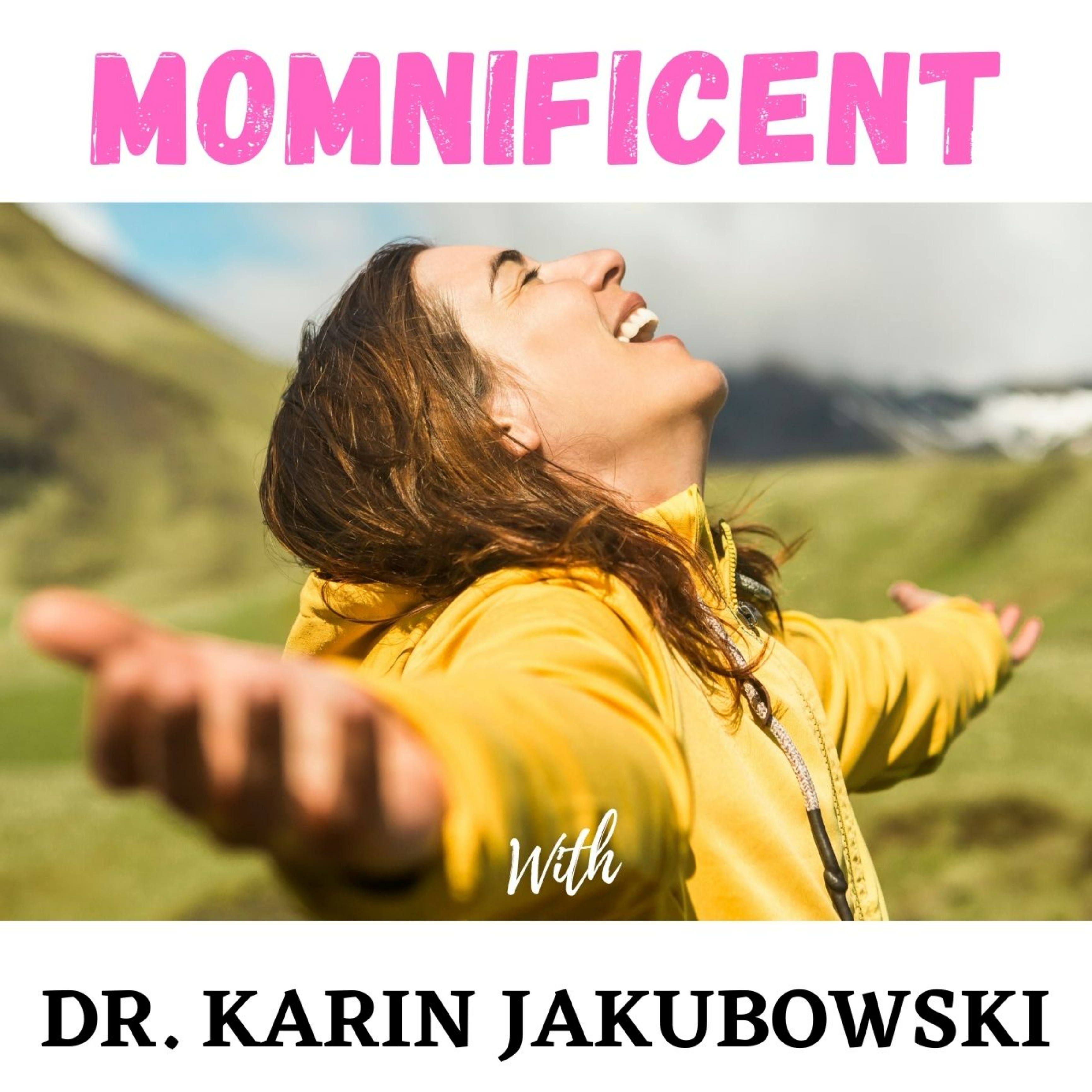 Stress and anxiety is something we're all familiar with but what if some of that was actually inherited. Today's guest is Dr. Valerie Rein and she has used the science of epigenetics to discover how stress and trauma from previous generations is affecting us today.
Her new book, "Patriarchy Stress Disorder: The Invisible Inner Barrier to Women's Happiness and Fulfillment", looks at the research behind this reality and provides tools for identifying and managing intergenerational stress. Today, she's here to talk about how this works in our lives and how we can identify and overcome it.
She covers:
What Patriarchy Stress Disorder is and how she discovered it

How this is something that we are passing along in our family

An example of how this plays out in our everyday life

Free tools in a starter kit available for download on her website

https://www.drvalerie.com/

The role of fitness in overcoming PSD
Dr. Valerie Rein is a psychologist and women's mental health expert who has discovered Patriarchy Stress Disorder® (PSD) and created the only science-backed system for helping women achieve their ultimate success, happiness, and fulfillment by healing this collective, generational trauma of oppression.
She holds an EdM in Psychological Counseling from Columbia University and a PhD in Psychology from the Institute of Transpersonal Psychology. Her #1 Amazon bestselling book, "Patriarchy Stress Disorder: The Invisible Inner Barrier to Women's Happiness and Fulfillment" has been heralded by reviewers as "the most important body of literary work of our modern times" and "perhaps the most important book of the century for women."
Dr. Valerie's cutting-edge programs have helped thousands of women shift from "How much can I bear?" to "How good can it get?", from survival to thriving, in their work and personal lives.
When a woman makes this dramatic shift, she changes not only her life and destiny, she changes the world. She creates a new precedent of what's possible, the new normal, and she brings everyone with her.
The movement of healing generational, collective and personal trauma is about how good can it get? -- for everyone. Profound changes we need to see in the world are made possible by profound personal changes that this healing unlocks.
Healing trauma restores our authentic power--to create the life and the world we desire, in conscious connection and collaboration with one another and the planet that's only possible when we're in a state of Thriving, not surviving.
We're here to heal for this and future generations and to honor and bring healing to the generations before us.
Here are some great opportunities to get connected with Dr. Valerie:
1) Subscribe to Dr. Valerie's Thriving Notes when you download the first chapter of her book or book resources
2) Follow her on Instagram -- or on Facebook - feel free to tag and DM her! She love tags and hashtags, hers are #patriarchystressdisorder and #thethrivingexperience -- follow them for updates
Instagram - #patriarchystressdisorder
Facebook - @drvalerierein 
3) Come out and play with us live at our legendary free virtual retreat, The Thriving Experience! Learn more and register here.
She's offering a free course October 15-17, 2021 3 Days of Powerful Healing for Powerful Women "We Cannot Afford to Live in Survival Anymore" - Heal Our Way From Survival to Thriving. 
Register here -
http://thethrivingexperience.com/
More about the Host - Join Dr J in her upcoming 6 week course "Happy Kids, Not Perfect Kids" It all starts October 12th. If you know a parent who struggles when their child has a meltdown, or has challenging behaviors socially, academically or behaviorally - let them know this course is designed to empower them in those situations. They can register by clicking this link
https://www.educationalimpactacademy.com/offers/4Tyop6KR
Dr. Karin Jakubowski is an elementary public school principal. She is passionate about helping moms first take care of themselves to be their best for their kids. She helps moms with a problem solving process when their child is experiencing challenging behaviors. She practices mindfulness personally and at school teaching students breathing and awareness techniques to help them manage their own stress to be happy and healthy!
www.educationalimpactacademy.com
YouTube Channel - Educational Impact Academy
Facebook - @educationalimpactacademy
Instagram - #JakubowskiKarin
Twitter - @KarinJakubowski